- The number of open workshop seats will be limited due to current government restrictions -

If you would prefer to get the information 1:1 click here for an appointment
Attention Severe Back Pain Sufferers, Free Event For You
Get Back to Normal Naturally Without Medications, Injections or Surgery.
Tuesday, Dec 01st
6:00 PM
1909 N 2nd Street Cabot, AR 72023
Enter Your Info Below To Register For The Workshop
Go to the Lower Back Pain Workshop and Learn:
1

The Biggest Mistake Low Back Pain Sufferers Make

2

The Three Most Common Causes For Low Back Pain

3

Three Strategies to Reduce Back Pain
Who​ is​ the​ Workshop​ For?
The​ Low Back Pain Workshop​ is​ for​ people​ suffering​ with​ low back pain​ who​ are​ looking​ to​ feel normal​ again​ and​ heal​ naturally​ without​ medications,​ injections​ and​ surgery.
Do​ you​ have​ back ​pain​ when​ you:
1

Sit for long periods of time?

2

3

4

5

6

7

Do​ work​ around​ the​ house​ or​ yard?

8
What Do Others Have To Say About The Back Pain Workshop?
"I struggled with a herniated disk in my lower back & it had been a difficult adjustment, however CPT and Craig Hill have helped this situation so much! The treatments have helped keep the pain at a minimum, and the suggested lifestyle adjustments have kept me active. I am able to get back to work, play golf and even sleep better. Definitely recommend (for pre or post surgical back pain)"
Kevin Tipton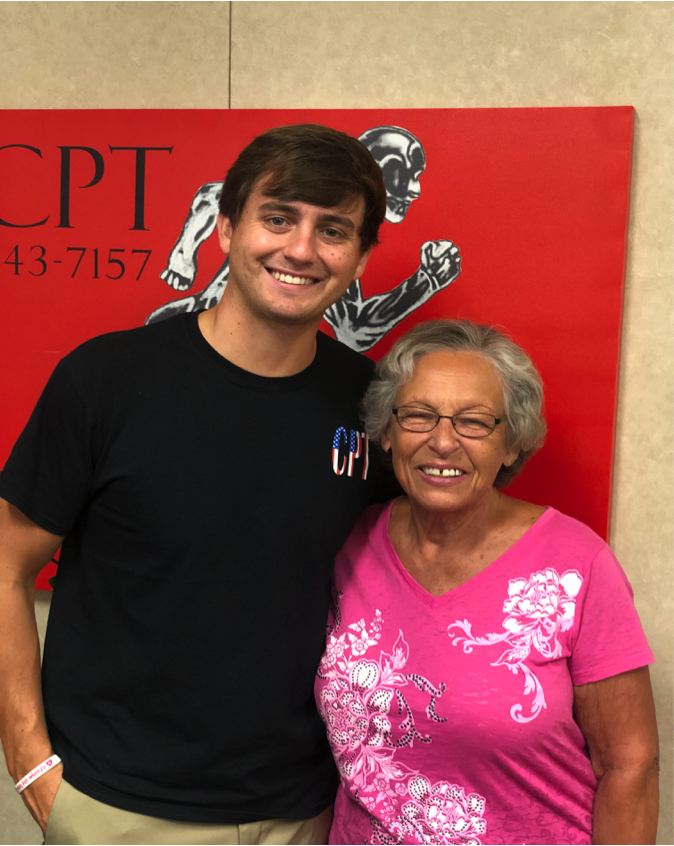 When I started at Cabot PT I had pain in my low back and legs. I couldn't walk or go shopping. My lets would give out and I even fell twice. At times, I had to use a cane. After 5 or 6 weeks of therapy I am pain free. They were wonderful at guiding me with my exercises. It was a great experience.
Beverly Reichenberg
Even small things like picking up my shoe off the floor could be painful. At Cabot Physical Therapy they have me work on specific exercise to help me. I would not be doing as well without physical therapy I think it is the key to recovery.
Mark Crowder
We have limited spots available and space will fill up fast, so register now to avoid missing out.
Enter Your Info Below To Register For The Workshop